Who says organization of sporting events also implies management of sustainable development (SD). The Défi Entreprises, presented by La Capitale Insurance and Financial Services, has been concerned about this for several years and we wanted to share with you the main initiatives carried out last June. #defientreprises
Social dimension
Preparation of the majority of participant kits by TAQ Group, a Quebec company that carries out the socio-professional integration of people with functional limitations;
Assembly of wooden medals and ribbons by members of the CIUSSS de la Capitale-Nationale workshops that promote the social role of users living with an intellectual disability and / or autism spectrum;
Accessibility of the Challenge and unifying event for individuals of all levels (beginner to advanced) including those with reduced mobility;
Donation to the organization The Little Brothers (Trois-Rivières, Quebec, Montreal and Saguenay) and the Gatineau Health Foundation (Gatineau / Ottawa) thanks to the generosity of participants, businesses, their families and the Défis team.
Environmental dimension
Delivery by bike of boxes containing participants' kits to Montreal by LMV Delivery;
Presence of bicycle racks, promotion of carpooling and public transport in order to reduce solo car trips while promoting active transport;
Installation of bins for composting, recycling and garbage cans at the Gatineau / Ottawa, Quebec and Montreal Challenges;
Use of recyclable and compostable glasses in the five cities where the Challenge took place;
Decrease in the number of disposable plastic water bottles distributed for the Challenges (total of 16 in 000 vs. 2018 in 3500) thanks to the water filling stations on the sites. Special mention to the Trois-Rivières, Montreal and Saguenay Challenges: 2019 bottles awarded. 2020 target: 0 disposable plastic bottles distributed by Défis!
Compensation of participants' GHGs and Challenge actions by Scol'ERE carbon exchange in the 5 Défi Entreprises. We would also like to thank the City of Montreal for the sustainable development partnership at the Défi Entreprises Montréal;
Sorting of waste following the events in Quebec and Montreal by specialized teams;
30% of the sandwiches that made up the food offer were vegetarian and no utensils were given with the lunch.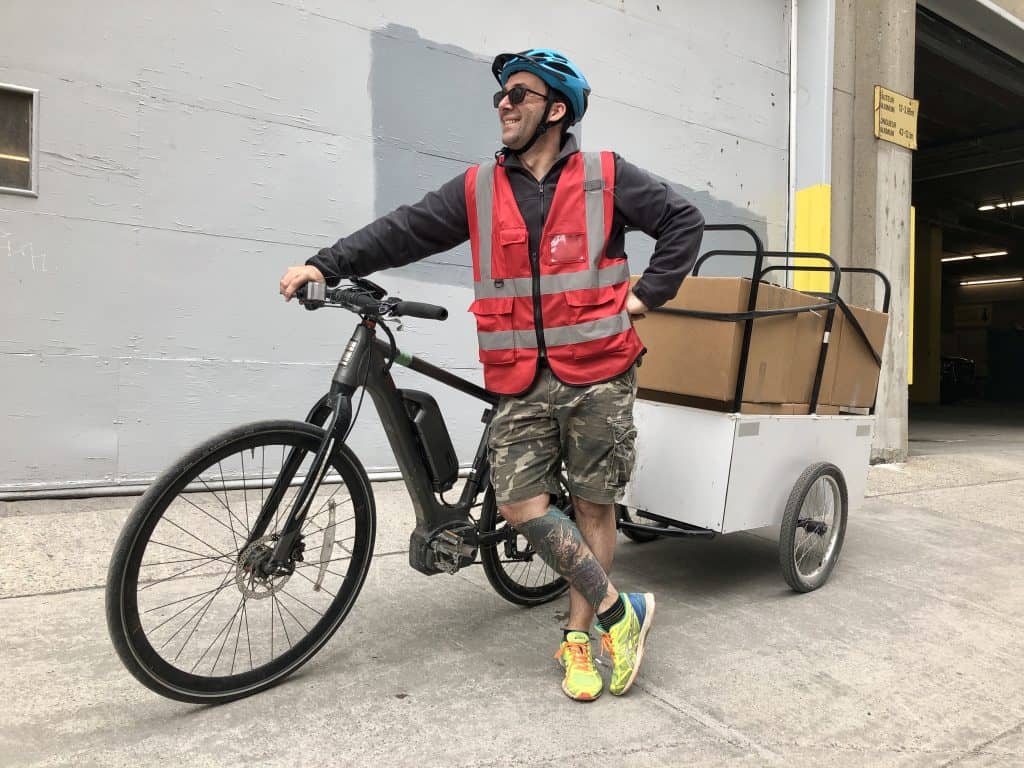 Economic dimension
Involvement of numerous and valuable partners, collaborators and suppliers who have contributed to the success of our events and whom we would like to thank once again: hosts of each of the sites, entertainment of the crowd and of the Challenge events, sound, care, security, marquees , lunches, photographers, timing, conferences, training, communications, sorting of residual materials, transportation, rental of equipment and material, others;
Funding of projects of groups or teams that were present as volunteers;
Rewards offered to individual volunteers including free participation in one of the events organized by Défis.
Of course, we are aware that we can do more in terms of sustainable development. Year after year, we get better and believe that every little bit more makes a difference.
And you, what SD actions do you take during a sporting event such as the Défi Entreprises?
Personnel management officer - Quality of life at work at the CIUSSS de la Capitale-Nationale
Training:
Master of Science in Administration - Development of People and Organizations from Laval University
Multidisciplinary baccalaureate (psychology, consumer sciences and food / nutrition) at Laval University
College Diploma in Dietetic Techniques at Cégep Limoilou
Adept in nutrition, yoga, running, the outdoors and travel. I am fascinated by health and well-being in the workplace as well as sustainable development!