"I love moving outside in winter!"
I am aware that just as these words will come out of my mouth will be read, the chances of me getting hated / thrown rocks are high.
I know I have said them often and the result is the same every time.
Despite everything, I must admit being a little surprised, because you live in a Nordic country and adapting is essential.
When you think about it, winter temperatures easily range over a third of a year. For those who do not like this period, the winter must be very long!
When I stop to think about it, I would also be disappointed if winter was limited to leaving my house in the morning, shoveling my driveway, plowing and de-icing my car, going to work in difficult conditions and finally repeating it all. at the end of the day when I return home.
So I offer you 4 tips that will allow you to move outside in winter, allowing you to enjoy the cold season.
Who knows, maybe it will become, just like for me, your favorite season!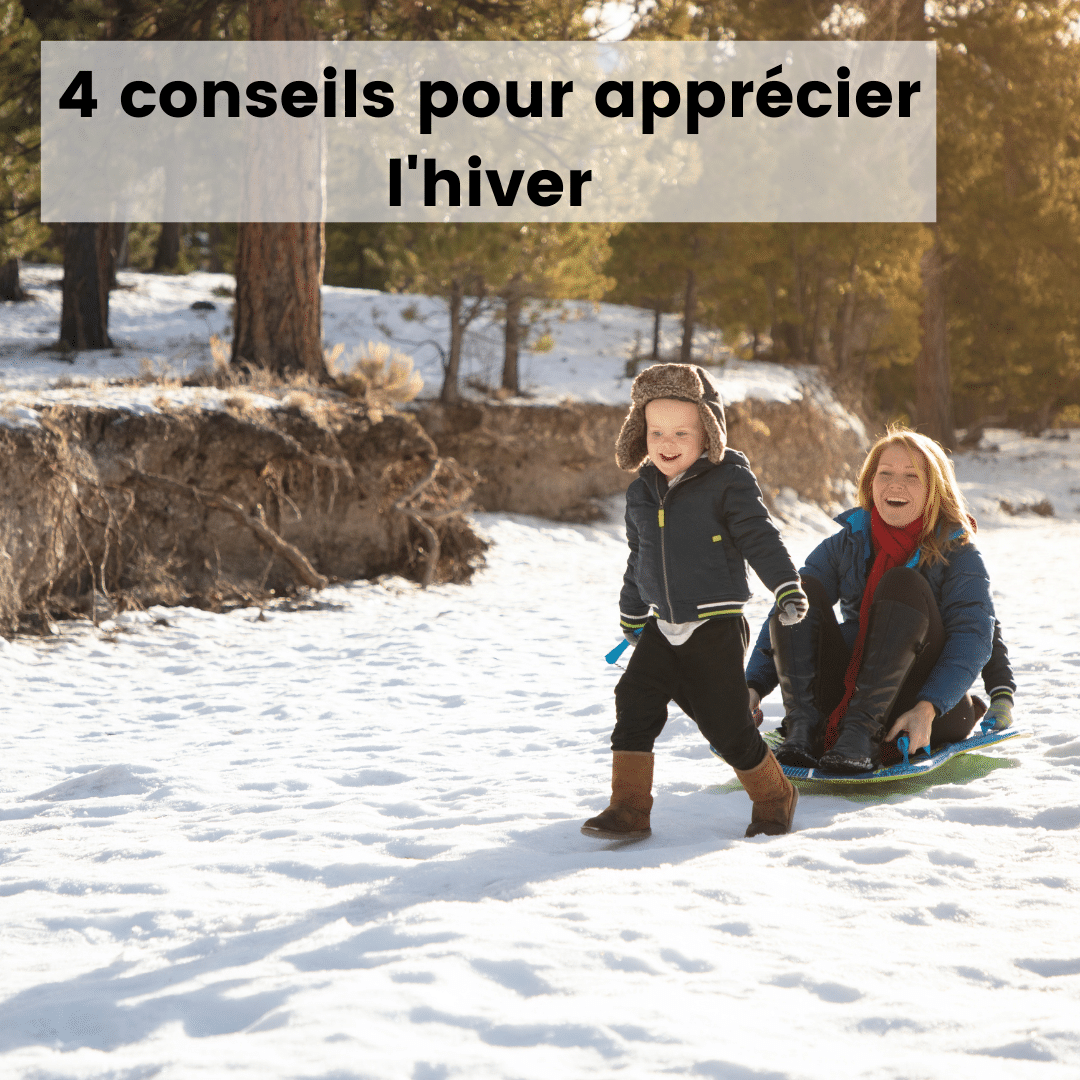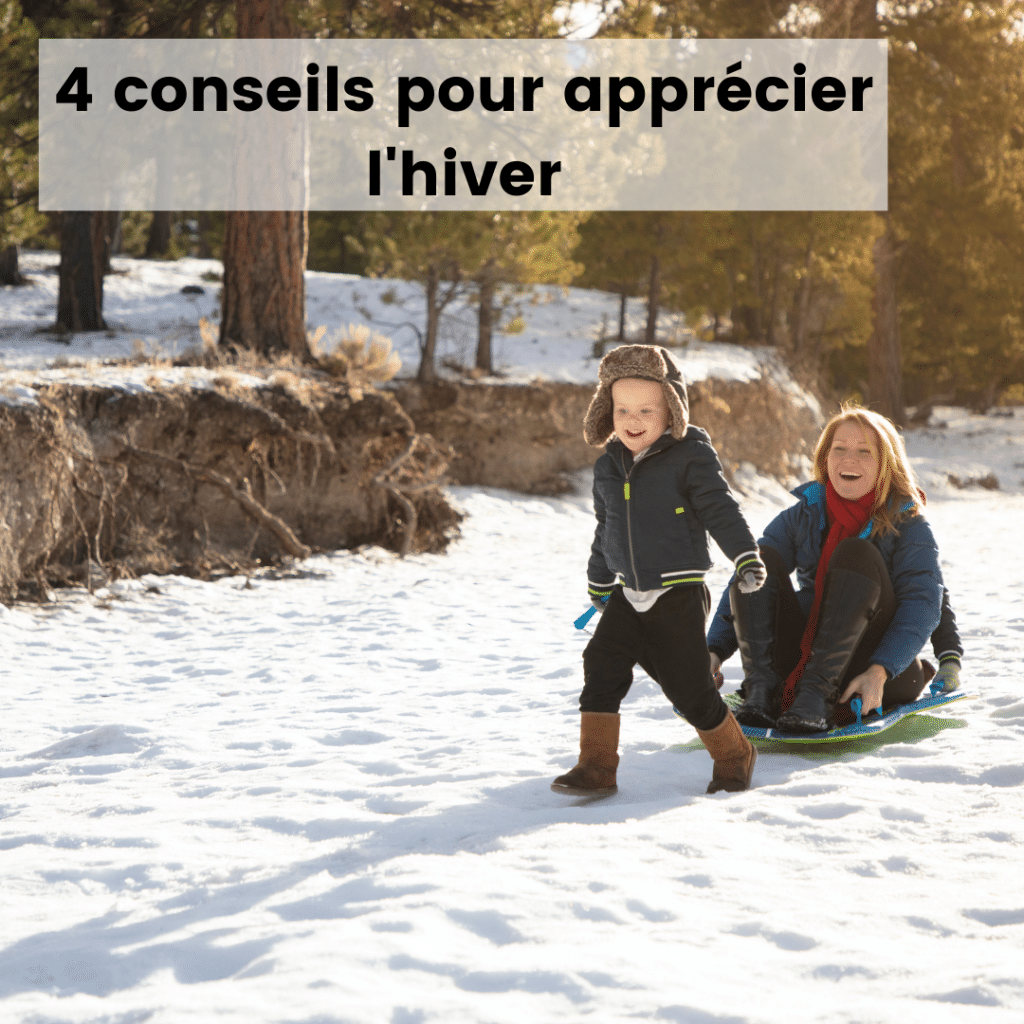 Invest in good clothes
This is the basis. If you go outside to get active in the winter with magic gloves (you know, those sold in drugstores that turn into rabbits), sneakers and jeans, we know in advance the end of the story!
The famous saying that says thatthere are no bad temperatures, only poorly dressed people is so true! Investing in good warm clothes is giving yourself a chance to appreciate winter.
If you select quality clothes early on, there is a good chance that they will follow you throughout your life.
So it's worth planning this expense into your budget. Not to mention the fact that you will wear them for about 4 months a year!
Regarding clothing suitable for physical activity in the cold season, I invite you to read Marie-Ève ​​Riou's article what to wear when training in winter which details everything very well with its multi-layered technique.
Choose an activity you like
Making love with a winter activity will definitely change your outlook on this season and help you enjoy being outdoors in the winter.
Whether it's cross-country skiing, downhill skiing, snowboarding, cross-country skiing, snowshoeing, hockey, skating, fat biking, snowmobiling, dog sledding, ice fishing, etc. , winter is full of wonderful activities!
Height of happiness? Quebec can offer ALL of these activities, just a few kilometers from your home.
Take the opportunity to try as many as possible and I'm sure you'll find one that speaks to you more.

In fact, before you buy your "kit" for the sport you plan to try, hire the equipment! This allows you to reduce the risk of buying equipment that will collect dust for several years.
Toughen up the "rind"
Have you ever noticed that temperatures hovering around 2-3 degrees look much colder in the fall than in the spring?
This is in fact normal, because in the fall our body is not yet adapted to the cold temperatures and the skin on our face thickens quietly during the winter.
So that means the more you go out, the less the cold temperatures will bother you. On your scarves!
Jade Tremblay has written a more detailed text on this subject which is entitled How to be less cold in winter. She mentions in particular "that it is possible to tolerate the cold better and at the same time, to feel all the benefits and to feel better every day."
Give yourself rewards
The hardening is all well and good, but it is also necessary to have fun if you want to enjoy moving outside in winter! Don't be shy, reward yourself during or after your outings in the great outdoors!
We are talking about a hot chocolate in a thermos during your hikes, a coffee near a fireplace on your return from the ice rink, a cheese fondue after an afternoon sliding with the children or even a home theater / covered night after a day of downhill skiing.

I challenge you!
If you're the "I hate winter - can't wait for it to end - I'm running south" type, I want to challenge you.
Select 2-3 winter activities that you would like to try in 2020-2021 and plan their realization.
I do not guarantee that winter will magically become your favorite season, but I am sure it will gain in your esteem. It will also save you money by canceling your trip to the south # çafaisplaisir.