"Lunch is the most important meal of the day".
Who has never heard this sentence?
It's actually a good thing that we have had this one repeated because it is full of meaning.
In Canada, it is 34% of the population who would not eat breakfast every day! Some of the reasons people skip breakfast often include lack of time, lack of sleep, desire to lose weight, lack of variety of foods, lack of appetite in the morning, cultural reasons. , etc.
On the other hand, having the habit of having breakfast every morning has so many advantages!
Here are 5 reasons to spend a few minutes every morning to enjoy this meal: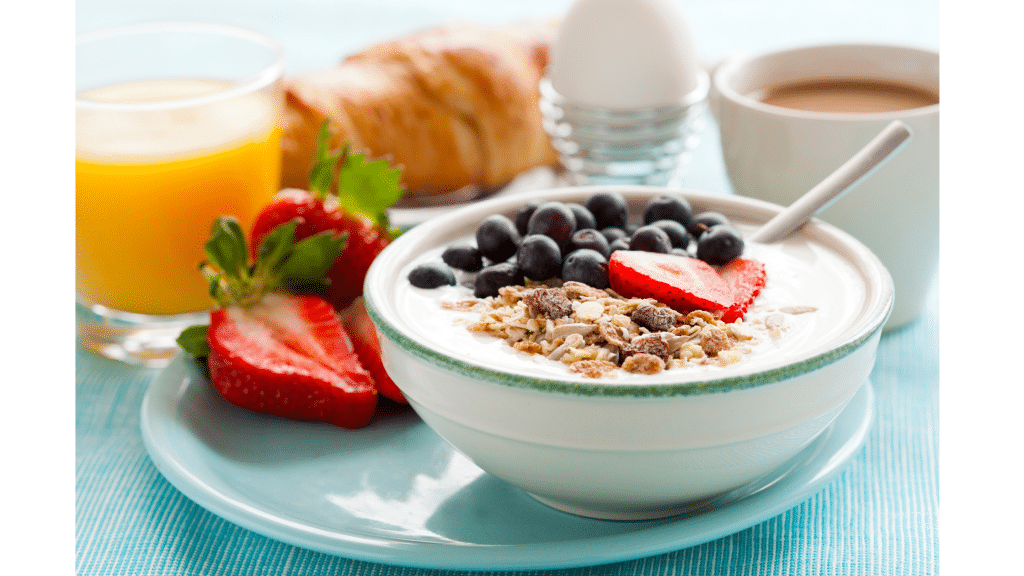 Breakfast provides energy to the brain
Carbohydrate intake is essential for the proper functioning of the brain. Several studies have shown that skipping breakfast has an impact on our attention, concentration and memory.
Studies also showed that children and adolescents who ate a balanced breakfast regularly performed better in school compared to those who skipped this meal.
The mission of Breakfast Club therefore take on its full meaning.
2. Breakfast contributes to well-being
The term "lunch" is self-explanatory: it means the end of the overnight fast that has just ended. It is therefore quite normal that, after consuming a balanced breakfast, our level of energy and concentration is increased.
Breakfast would also decrease headaches associated with lack of caffeine and improve our mood.
Finally, it would reduce the fluctuations in the level of glucose in the blood, which would have the impact of avoiding the consumption of low-energy foods later in the day when hunger manifests itself in power.
Eating breakfast on a regular basis would not only decrease the risk of obesity in its followers, but also the risks related to type 2 diabetes and cardiovascular disease.
4. Breakfast would contribute to healthy food choices
People who eat breakfast on a regular basis would have a better diet, better eating habits and less cravings for "junk food" than those who regularly skip this meal.
Indeed, it would have been shown that skipping breakfast would increase our chances of "snacking" in the morning. If these snacks are high in nutrients, no problem. On the other hand, the problem is that all too often, when hunger is intense, we tend to turn to foods low in fiber and vitamins, but high in fat, salt and sugar. Results: lethargy sets in and our energy level leaves a lot to be desired.
5. Lunch is good.
If you are one of those people who find breakfast a monotonous and redundant meal, think again!

There are actually a host of healthy alternatives to the classic bowl of cereal:
Bowl of oatmeal (you can even prepare it the day before to save time in the morning);
Spread on wholemeal bread;
Bowl of yogurt, fruit, nuts, etc .;
Eggs;
Muffin houses already made;
Pancakes /pancakes with maple syrup;
etc.
Honestly, the list goes on!
If you have little time in the morning or find it difficult to eat food quickly, be aware that there is a plenty of options which will allow you to eat on the go such as oatmeal prepared the day before, already made muffins, etc.
With a little planning and preparation, eating breakfast can easily become a habit that you will learn to enjoy!
Good lunch!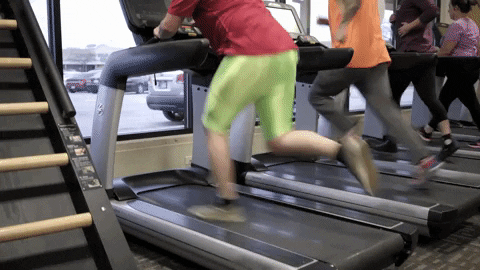 Join 36 physical activity enthusiasts
You will get my 10 best tips on training and running on topics such as weight loss, running technique and motivation. Always in a rational and scientific approach, but not flat!