With the summer just started and the craze for mountain biking, you might be one of those people who would like to try out this sport which may at first glance seem extreme. If so, great, this article is for you!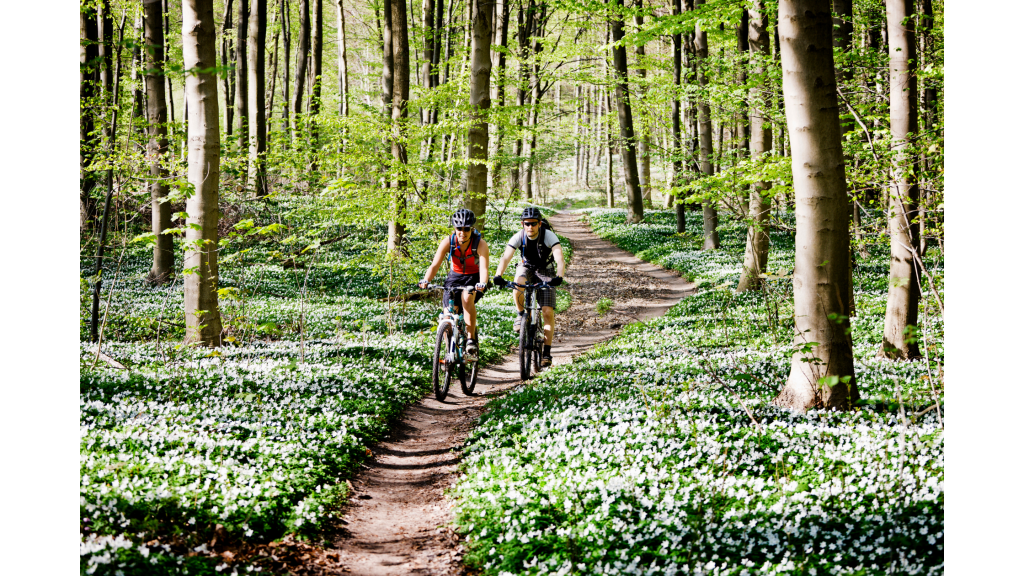 First of all, if the image that you have of a mountain biking is of a person hurtling down an alpine ski mountain with a "full face" type helmet, think again!
Firstly, the description just given is called "Downhill" or "Enduro" and secondly, mountain biking has become so much more accessible over the years that you can even consider integrating it as a family activity with your children. children (if applicable).
Benefits of mountain biking
Before offering you any advice for a successful initiation, here are some advantages of practicing this sport:
it is practiced in nature so not only will you have a good dose of fresh air, but no need to share the road with motorists as required by the road bike for example;
it is an excellent muscle training et cardioresporatory;
it helps develop various motor skills;
it is a sport with less impact and therefore gentler on the joints;
it is a great social activity, to do with friends or family, which could improve your Mental Health;
etc.
Without further ado, here are 5 tips for a successful initiation to mountain biking:
1. Choose your mountain biking destination carefully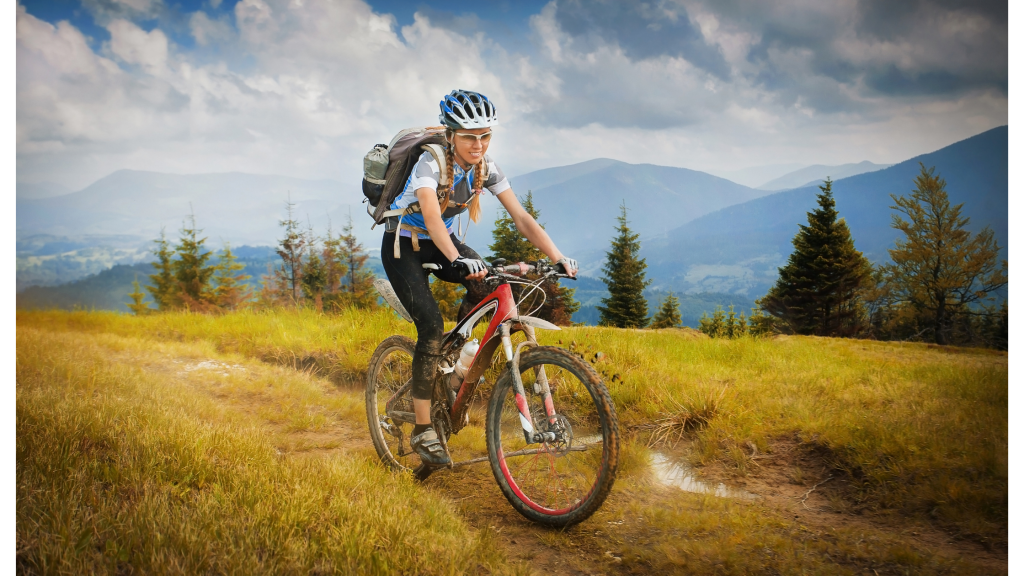 As mentioned above, the rise of mountain biking has led to a certain remodeling of mountain biking centers. If previously the latter mainly consisted of very technical trails and not very accessible for beginners, the reality is quite different today.
In fact, the majority of centers now offer several kilometers of family trails, beginners and intermediates. These trails therefore have few obstacles and are much wider.
I suggest that you do a little research before moving and start with the beginner trails in order to familiarize yourself with cycling and playing sports. You will be able to progress for slightly more difficult tracks if the heart tells you.
2. Opt for a rental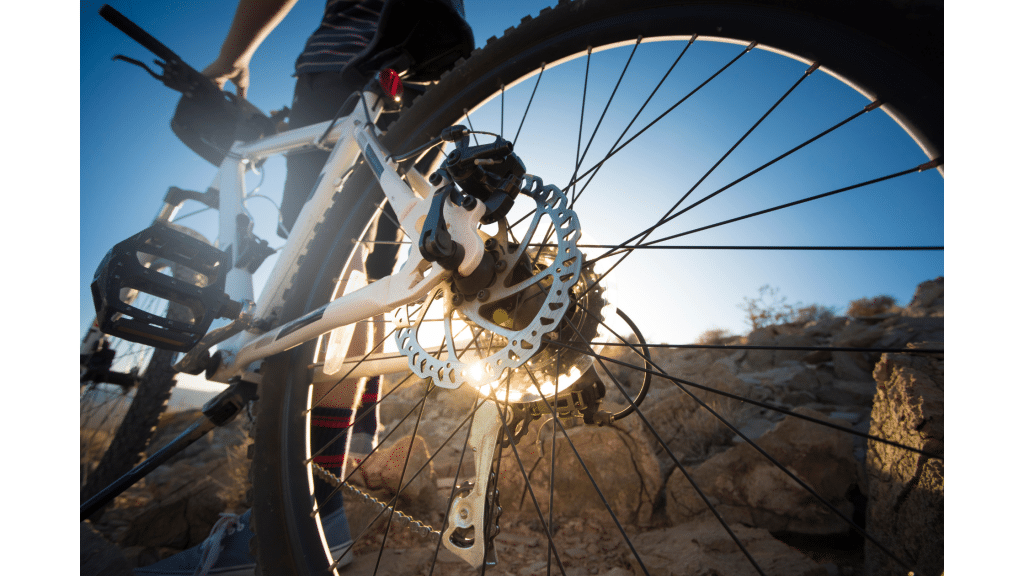 Before investing hundreds of dollars in a mountain bike, it is highly recommended that you go with a rental. This will give you a better idea if you like the sport enough to invest in it. Mountain biking centers generally have a very attractive fleet on site; you may even have the opportunity to try different models.
If you are on a few rentals already, why not calculate the total amount allocated to the rentals? This will give you an idea if the investment is worth it. Keep in mind that one of the advantages of buying a mountain bike, compared to cross-country skiing for example, is that you can use it anywhere, for example to go shopping.
3. Learn alone… or in a group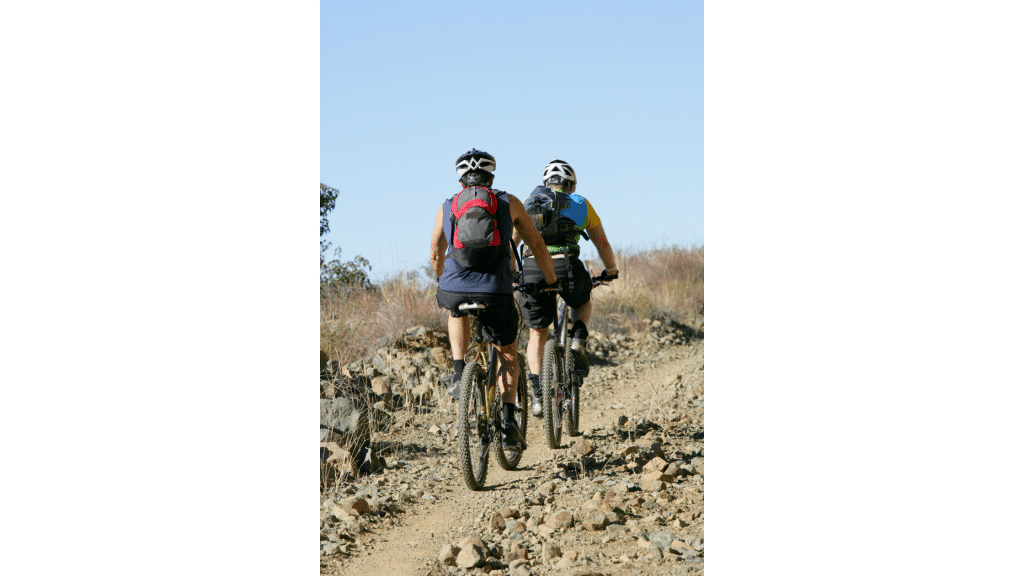 If this is your very first outing, I don't think a private or group lesson is necessary. I always recommend going alone, at your own pace and taking the time to familiarize yourself with cycling and playing sports.
Doing this will allow you to receive lessons when you are more agile and better able to assimilate technical fixes. That being said, make sure, for your safety, to choose a center and / or a path which represents little difference in height and which is not very technical (see point 1).
On the other hand, for safety reasons, it is always recommended not to go mountain biking alone. On the other hand, if you are a proud type and step outside your comfort zone to follow the group or your more experienced friend, the danger may be greater than going alone.
4. Be prepared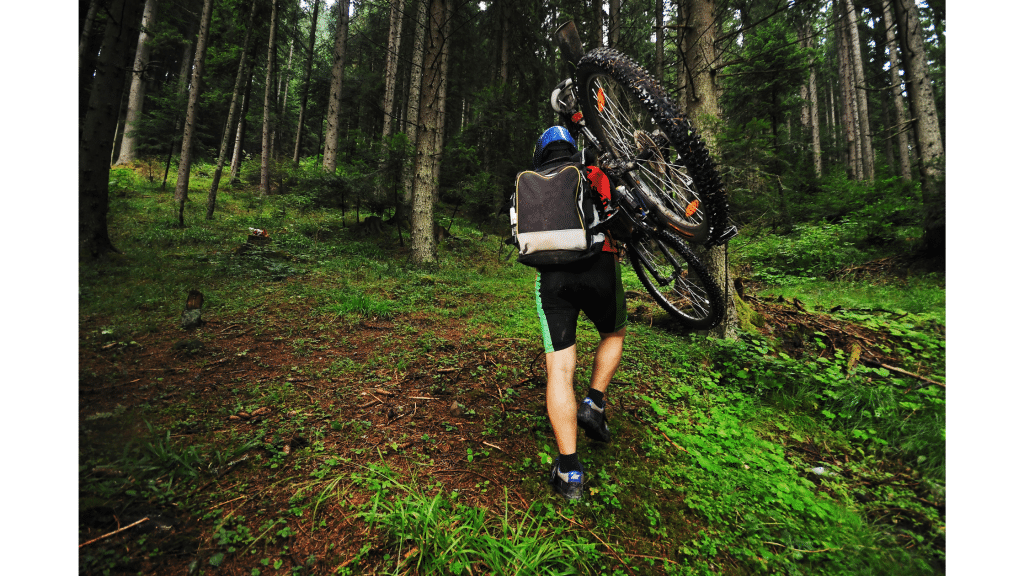 A mountain bike represents relatively complex sports equipment where the chances of breakage are possible. Whether it's a puncture, a chain link that breaks or a misadjustment of speeds, the options are great.
Hence the importance of going with a rental in the early stages: in fact, you make sure that the tuning is carried out by professionals before setting out on the trails.
On the other hand, a good tuning can not really prevent a puncture. If this awkward situation arises several miles from the reception and you have to walk to get home, you better be prepared. So remember to bring a backpack with water, food, first aid kit and phone. These simple items will make this situation much more pleasant.
Let us take advantage of this point to mention the importance of wearing protective equipment, at least a helmet in good condition and not expired (and yes, this item has an expiration date to ensure maximum safety). Often offered for rental, you will not be admitted to a mountain bike center without it anyway!
5. Be patient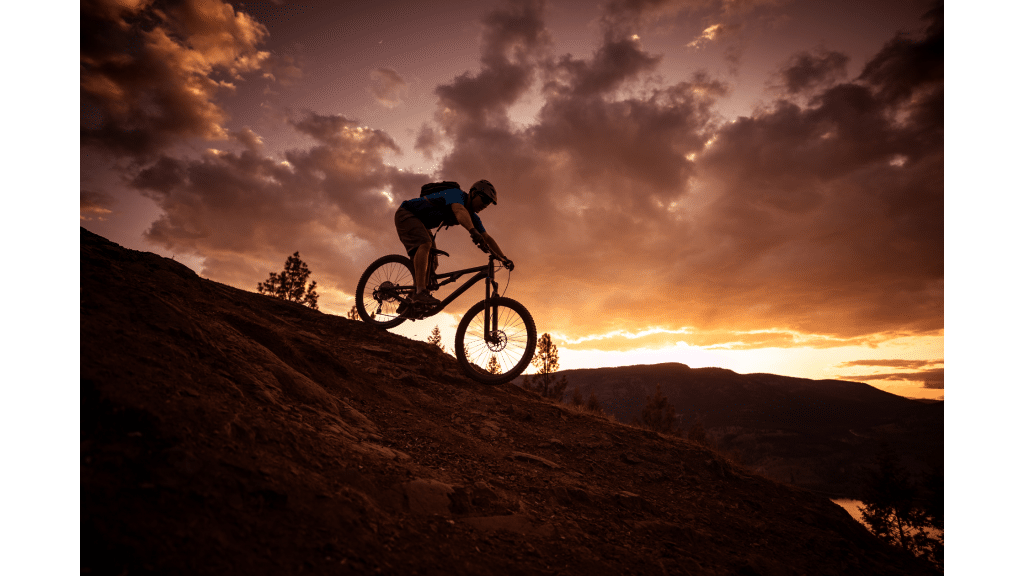 I will always remember my first mountain bike ride: I was on the national biathlon team and I went with my boyfriend who had competed in mountain biking for a long time. Although I was fit and physically agile, I was still surprised and found myself "pocket". On the other hand, I really liked the experience to the point of wanting to start over until I got my own mountain bike and completed an Xterra.
I went there super slow as I progressed through the trail levels. Little by little, I developed skills and abilities that allowed me to improve quickly and without danger. I'm far from being Marie-Hélène Prémont, but I'm super proud of my progress and that's great for self-esteem!
I invite you to visit the site of Quebec bike for ideas of trails according to the region, the type of practice and the level.
Have a good bike!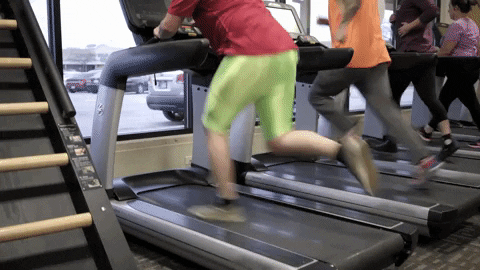 Join 36 physical activity enthusiasts
You will get my 10 best tips on training and running on topics such as weight loss, running technique and motivation. Always in a rational and scientific approach, but not flat!