It's possible to run outside safely in the winter, but it does require preparation. Since an accident can happen quickly, it pays to be prepared. Three points are particularly important: preventing falls, preventing frostbite and avoiding impacts with vehicles.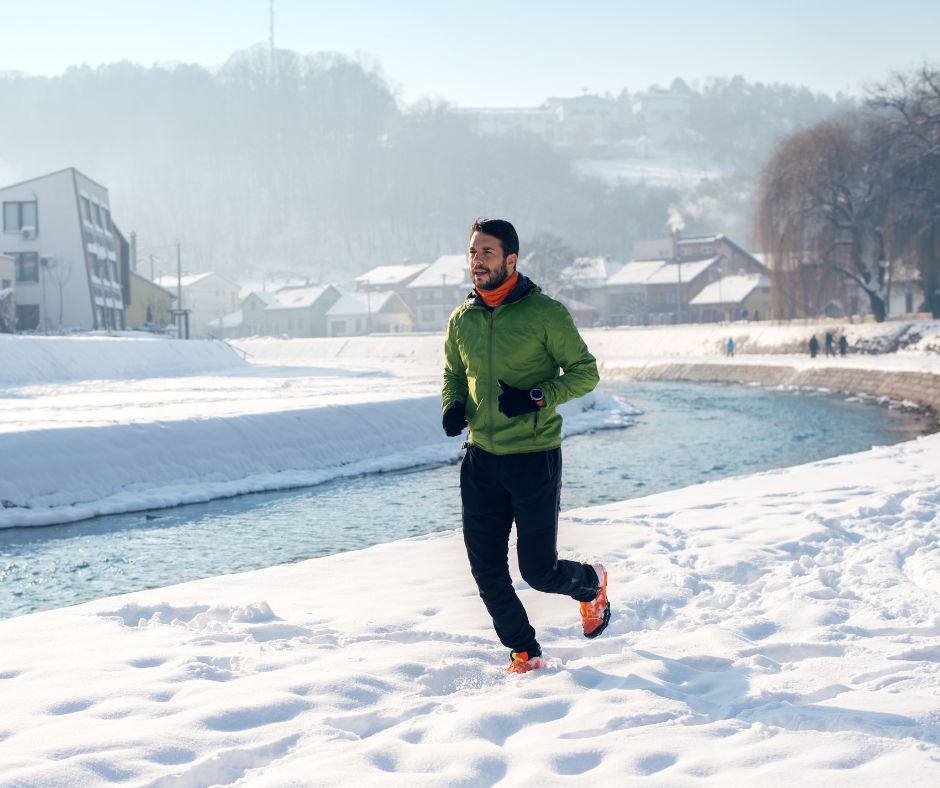 Prevent falls
Running on snow and ice is not as easy as it sounds. Moreover, each winter, following the first snow, you should take 2-3 outings to get used to this new surface. This will allow you to reduce your risk of injury. Indeed, the snow slightly modifies the end of the push and this can cause an increase in the use of the calf muscles.
To prevent falls, a suitable pair of shoes can be of great help. If you need more information on winter running shoes, check out our article about it.
The most dangerous is usually the patches of ice that are found under the snow. It is possible not to see them and be surprised by the lack of grip. In these types of conditions, crampons may be indicated. Although they are not always comfortable and can cause you to slow down, the confidence that crampons give can be really beneficial.
Beyond the equipment, doing exercises that seek balance and proprioceptions can be interesting. Obviously, in difficult conditions, caution and vigilance are always required.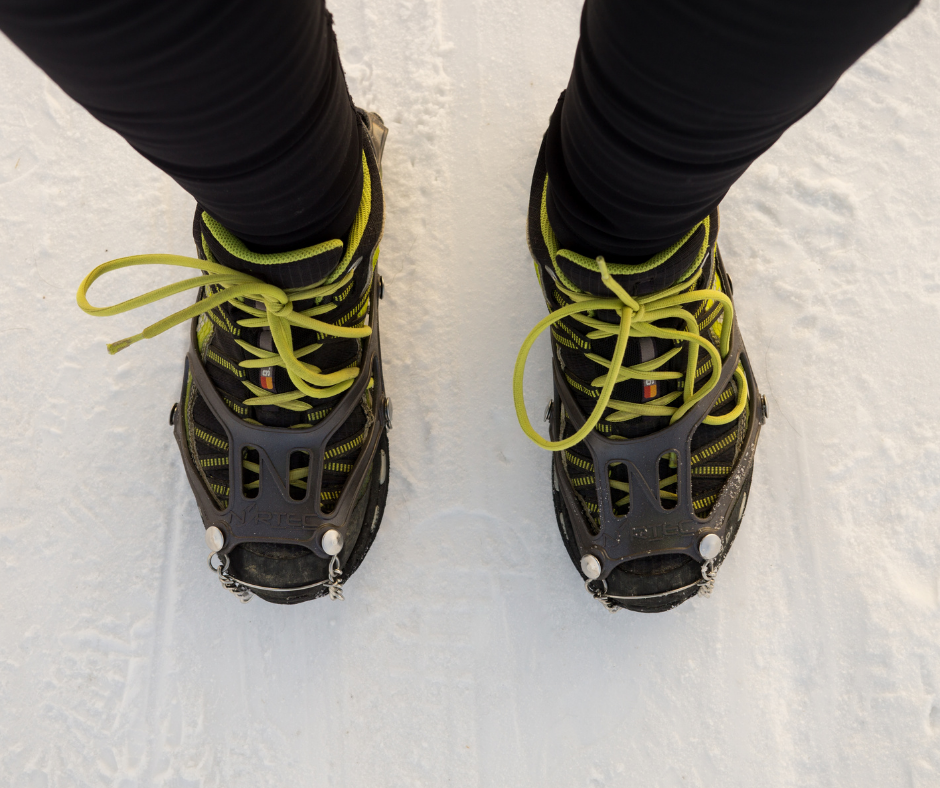 Prevent frostbite
Frostbite is a serious problem, which affects the skin that is exposed to the cold. The most commonly affected parts of the body are the ears, nose, cheeks, fingers and toes.
To prevent them, it's not too complicated, you have to make sure to keep these parts of the body warm!
It is therefore worthwhile to go with equipment which is sometimes a little heavier, but which will ensure us to avoid this unpleasant problem.
If you don't like running with a neck warmer or scarf, you can try tubular (buff) scarves which are often very thin and let air pass well. The tubular scarf can also be added over your tuque if you have cold ears or forehead in high winds. Basically, it is a very versatile accessory that can save you trouble!
For socks and mittens, I often find that it is better to leave with accessories that are too hot than too cold, even if it means taking them off along the way.
Prevent accidents with vehicles
This is probably the most important point of the 3. In winter it gets dark earlier and visibility may be reduced if it is snowing. In addition, motorists need a longer distance to stop.
It is therefore necessary to adapt your behavior and your equipment.
When it comes to equipment, you are never too visible. Choose light clothes on which there are reflective bands. A flashing headlamp can help you be more visible. For a very visible piece of clothing at a low cost, the circulation bib does not give up its place!
My personal approach in winter is to take it for granted that the motorist has not seen me. This is perhaps the case if he has a moment of inattention.
I hope these tips will give you confidence in your ability to run safely in the winter! It is so beautiful and invigorating that I wish you a lot of fun playing this beautiful sport during the cold season.
Other articles on winter running: