When we think of running, we often think of the word health. It's true that running is good for your health, but there are so many other reasons for running that it would be a shame to limit yourself to this reason, even if it is important!
Here are 5 good reasons to run that you probably never got:
Community
To start running is to join a big family. Even if you're running alone, you'll quickly notice that other runners you pass will usually greet you.
It's normal, you are now part of the "gang". And don't worry, you don't have to run fast to be part of it. The runners family is a big inclusive family!
If you want to run with other people and you don't necessarily have friends who do the activity, it's really easy to find a group to run with.
First of all, there are the clubs, which are often quite structured. This can be really interesting if you are looking to find regular training partners to practice structured workouts with. To see the list of clubs in Quebec, click here.
Then there are a host of more informal running groups on social media, like:
Basically, it doesn't matter if you run alone or in a group, you will be part of a great community that helps and supports each other.
Pleasure
This may seem counter-intuitive, because running takes effort and isn't always fun. It is even sometimes downright unpleasant to run.
However, there is usually a way for everyone to find a way to enjoy running. For example, some will prefer to practice trail running and admire the landscapes.
Others, who prefer short and intense efforts, will favor interval training.
Do you like the picture? Go for a run with your cell phone and take a few shots over the miles.
Do you love animals? You can run with a dog or in a park where you can find small wild animals, such as squirrels and birds.
Want to spend time with friends? You can use walking or running as an excuse for an impromptu outing!
There are dozens of ways to combine running with other things you enjoy.
In addition, the pleasure increases with use as far as running is concerned. This means that the more you run, the more you enjoy running. Why? It's quite simple, in general, humans tend to prefer activities in which they feel autonomous and competent. So the more you run, the more proficient you will become and the more you will enjoy running!
Freedom
Have you ever noticed that wild animals look perfectly free when you see them running around? You (almost) look exactly like this when you run 😉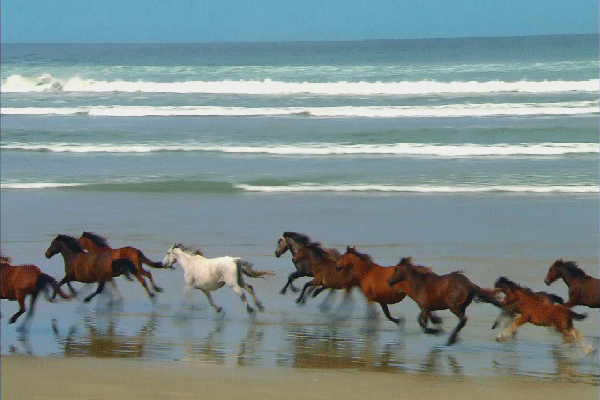 You may not have the grace of stallions running on the beach, but you still have the same freedom. That of moving, on your own, when you want, where you want.
The connection with the body
When we think all day about work, our responsibilities, the repairs to be made, our projects, the cooking, the cleaning, the homework, we can end up forgetting our body.
And yes, we can even forget this fabulous tool that has been made available to us and in which we live. There is no other, so you might as well learn to love it as it is! Moreover, it is a subject that our collaborator Karine Gravel often discusses.
We invite you to listen our podcast episode with her or read his book: From diet culture to intuitive eating.
Running, feeling out of breath, sweating, it allows us to bring ourselves back to the bottom of Maslow's pyramid, in our basic needs.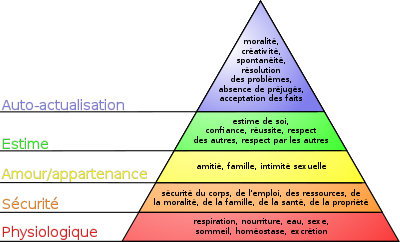 It's often liberating to come back to basics and reconnect with our bodies. For some, this is best done through meditation, but for many people, running can be a form of meditation!
Confidence and self-esteem
Running can be an important tool for developing self-confidence and self-esteem. In fact, this is true for all physical activities, but since running is one of the most accessible sports, it can often be used as a tool for personal development.
Besides the activities practiced outside would provide even more benefits on self-esteem.
In summary, beyond the famous benefits on physical and mental health, running (and walking) is an activity full of unsuspected benefits. It's up to you to make good use of it!
Ps. If you're just starting out, take it easy, your body will thank you.
PPs. If you want to commit to a goal, participate in one of our events.