Since 2017, we have been producing wooden medals and trophies ourselves, which we engrave using a high-quality laser machine. This allows us to produce locally and in an ecological way all kinds of objects and rewards.
Here is an overview of what we have produced in the past.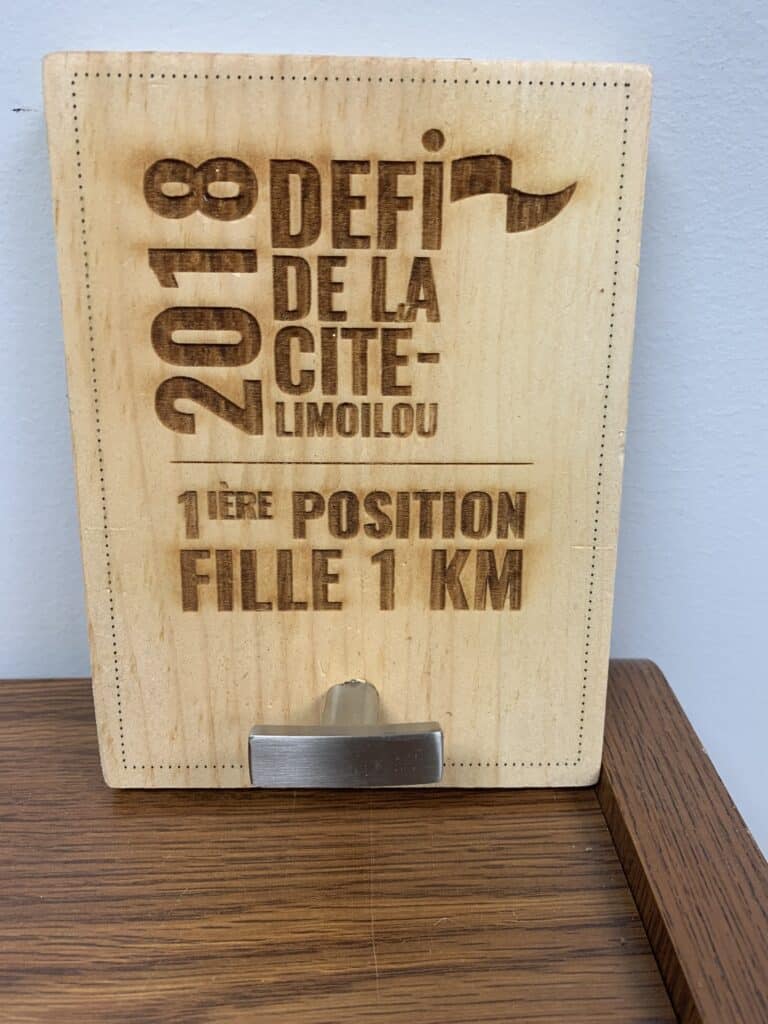 The advantage of producing wooden medals is that production is fast and because it is done locally, delivery times are minimal. However, note that a 10% charge is added for orders that must be delivered in less than 3 weeks.
Engraving also makes it possible to produce plaques that can be used as trophies. Generally, we use thicker wood for the production of these items to give a high end finish.
To get a free quote, complete this form.