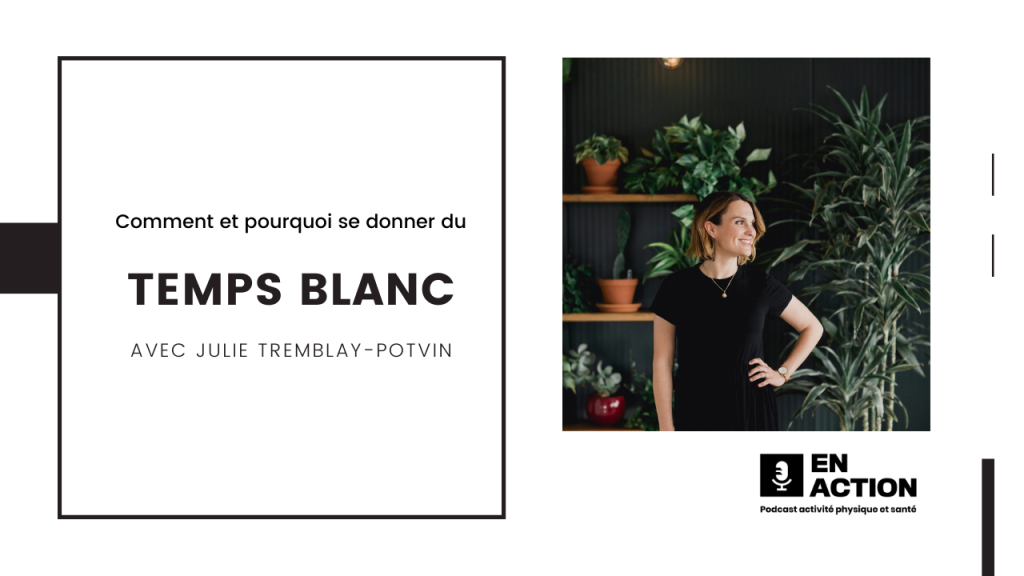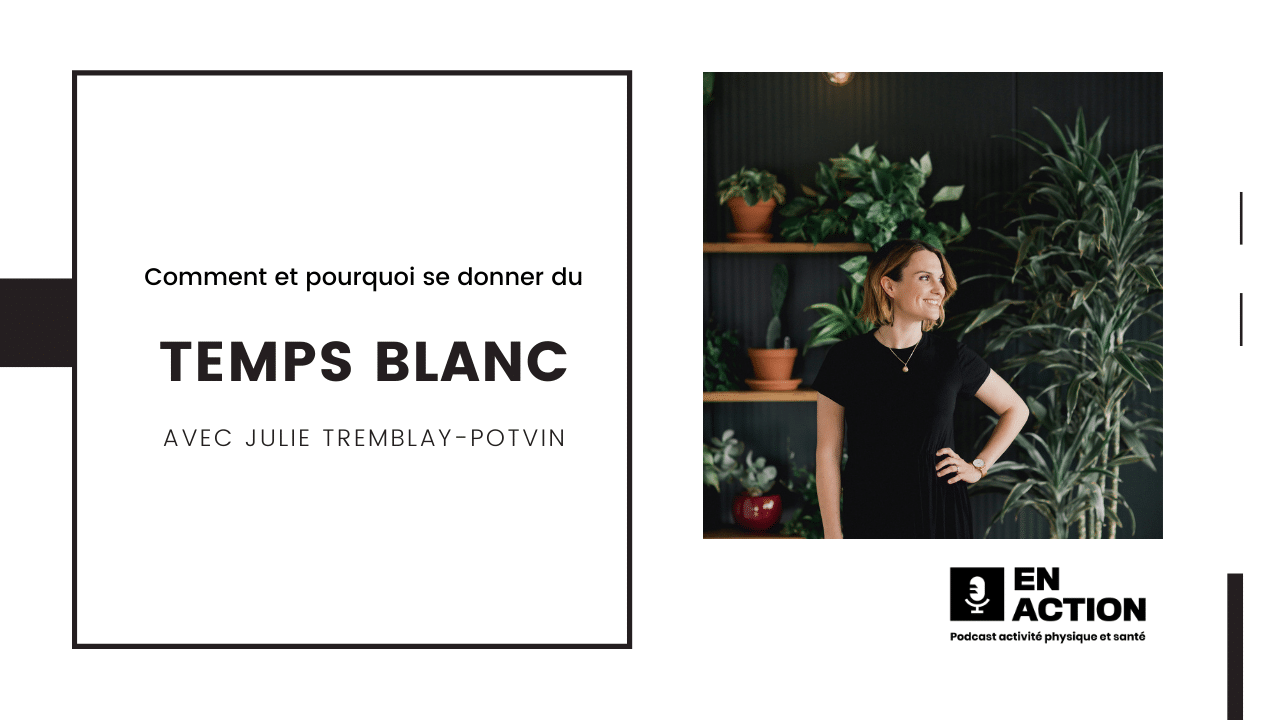 We sometimes have the impression of running after our time, of not being able to do everything we would like to do. How is it that taking a moment of strategic reflection, some white time, could allow us to be more satisfied in this case?
That's what we discuss in this podcast episode with Julie Tremblay-Potvin, a mother, dreamer and inspired entrepreneur. Co-founder of De Saison and (fire) The inspired.
White time or whitespace in English is a moment that we take to ourselves reconnect with yourself.
It's a strategic break, which allows us to move forward better.
Which allows us to ask important questions if we want to be satisfied with the way we have our time.