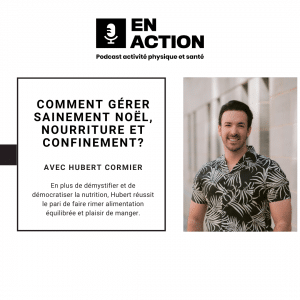 Nothing is normal in 2020. This year, the holidays will be experienced in a different way. We therefore met Hubert Cormier, a young nutritionist passionate about social networks, food and photography so that he could talk to us about the following three topics:
Interview structure
0 to 21 minutes: nutritional science and genetics;
21 to 34 minutes: how to manage the 2021 holiday season in terms of nutrition ?;
34 minutes at the end: nutrition and entrepreneurship.
Interview Notes
Summary
Daniel: You are a doctor in nutrition, what was your research subject?
Hubert Cormier: When I was in college, I noticed that I preferred the communication side of nutrition. During my internships, I was with Isabelle Huot, a nutrition communicator. This is where I noticed that there is a place to take on the digital side in nutrition.
I then made an accelerated passage to the doctorate following my master's project. So I did research for 7-8 years. It was a great experience traveling the world to present my research results.

The topic of the day at the time was genetics. The subject of my research was a clinical study on Omega-3. High doses of Omega-3 were given for 6 weeks.
Then we would try to see cause and effect links between people's genetics and their response to taking Omega-3. This is where the notion of genetics is important. For most treatments, there are responders and non-responders.
For example, in our sample, 70% of people responded well to Omega-3 supplementation. What surprised us was that 30% of people were non-responders. This means that for these people, taking Omega-3 is harmful to health.
It was an excellent environment to learn the importance of rigor.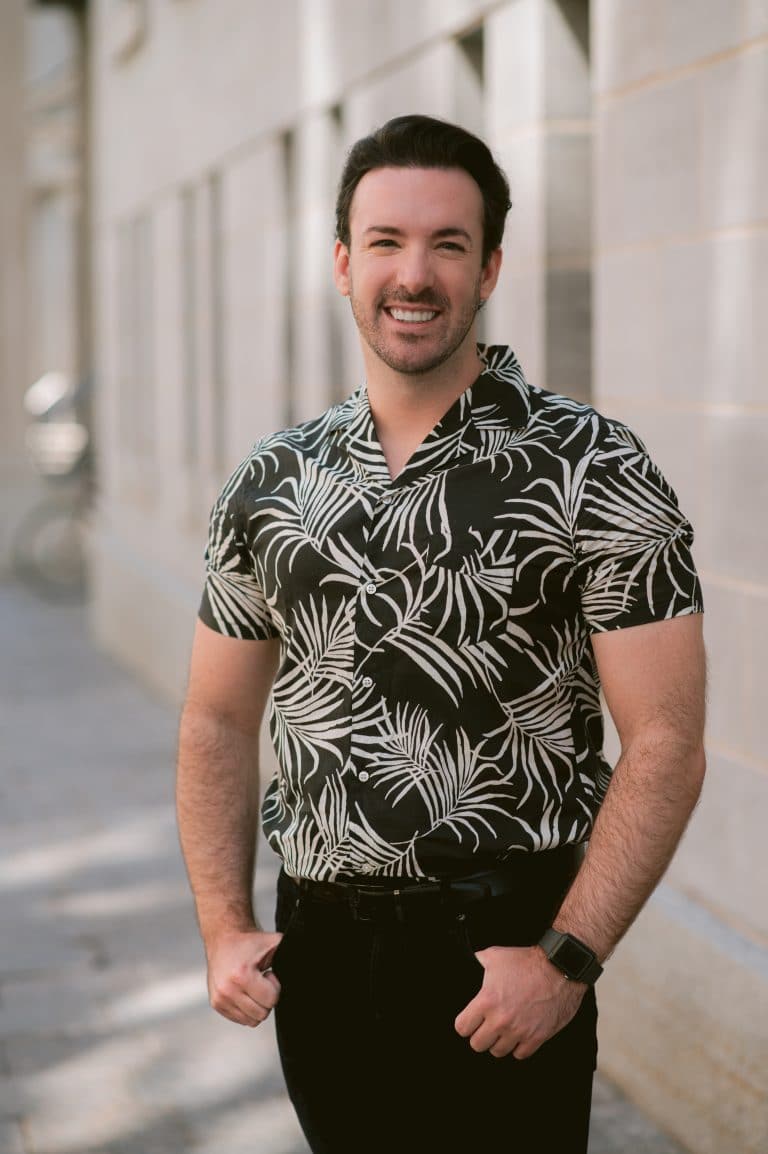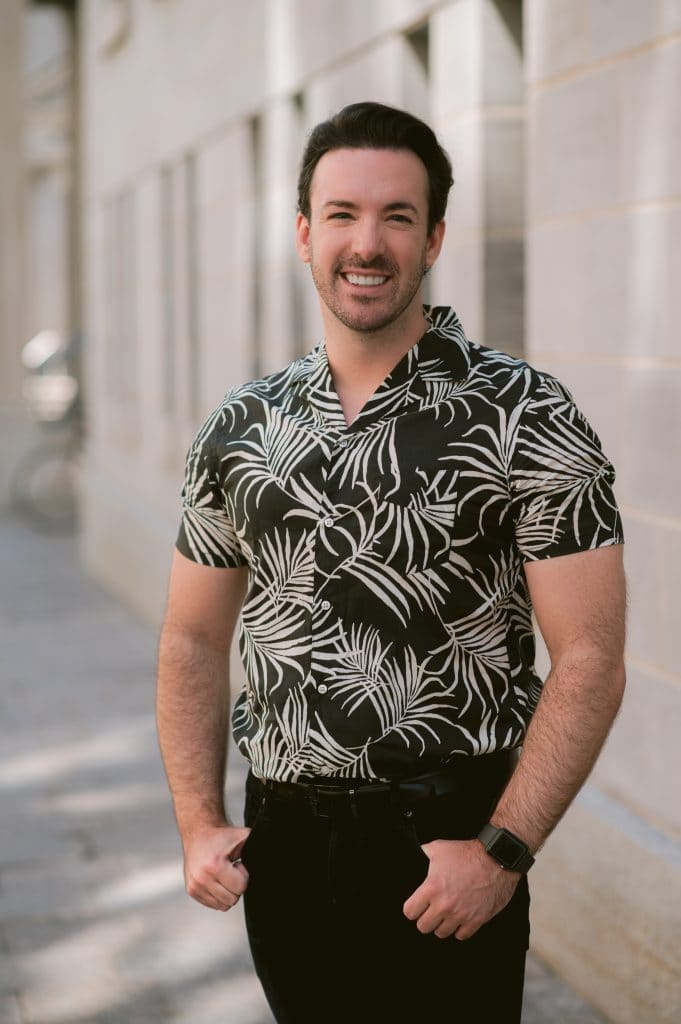 Daniel: How do I know if the nutritional recommendations are good for us?
Hubert Cormier : The solution is coming, but we are not there yet. This is why people have a hard time telling the difference between what is nutritionally good for them vs the people.
For example, some people metabolize alcohol, caffeine, or the like quickly, while others are slower.
This is why, in recent years, certain companies have been launching nutrigenetics tests in order to be able to better personalize the diet.
If we take the subject ofobesity, yes, there are genes that increase the risk of gaining weight, except that genetics explain less variance than lifestyle habits.
This is why a relationship with a professional is important.
Daniel : We are heading towards the holidays; Have you seen an increase in eating disorders since the start of the pandemic?
Hubert Cormier : I could not make a direct link with eating disorders. There is weight gain on the other hand. It's not just because of the diet; we also move less.
If we are in a more depressed mood, it can also affect our diet by promoting the intake of sweet or salty foods.
What worries me more is food insecurity. One in 7 people right now is said to be food insecure.
Daniel : Christmas is coming, how to celebrate in a reasonable way this year?
Hubert Cormier : It would be interesting to start the "Christmas Zoom" while we are cooking rather than just for dinner.
It is also a great opportunity to acquire new culinary skills. If it was always the mother or the grandmother who cooked, that will lead us to develop new talents.
It is also an interesting way to celebrate more soberly by reducing our consumption ofalcohol.
Daniel : If you want to get ahead, what food should you store?
Hubert Cormier : I have the impression that people are going to make their traditional recipes. Maybe it's the vacuum machines that will come in handy this year?
Or are people going to want to make homemade pasta?
Daniel : How has the pandemic influenced the food industry?
Hubert Cormier : I think a lot about restaurants. They are having a really tough time right now. We notice that people who often visited restaurants have changed their habits.
Except that it hurt the industry a lot. It's sad to see. We are losing jobs, creativity, our culinary heritage. Precisely, at Christmas, we decided to encourage our favorite restaurant which offers a box service.
Daniel : I know that you are also an entrepreneur, in addition to being a nutritionist. What project are you working on?
Hubert Cormier : Zero waste bags were my first foray into the world of entrepreneurship. It's a lot more complicated than you think!
It's the same with books. When you buy a book, you encourage the whole chain: the publisher, the editor, the illustrator, the merchant.
Daniel: As a nutritionist, do you feel free to say what you think despite the commercial partnerships that fund part of your activities?
Hubert Cormier : Absolutely! I was one of the first to use mentions of partnerships. It is part of my editorial policy to display my partnerships wall to wall. It is extremely important.
Daniel : What are your plans for 2021?
Hubert Cormier : There is a complete overhaul of my website. We are also working on launching online conferences.
I also want to develop a differentiated brand of Hubert Cormier, which will be called Good for you.
I also have a book coming out on January 6th, which is a reissue of my first book, To beat the kilos. It is not a book that promotes weight loss, but rather health.
I also have a book coming out on April 6, on the topic of energy: How to optimize your energy level?
Finally, we are also working on an application, switch, which will allow each person to design their own eating plan.