Since last summer, professional sports athletes have resumed training and competition, but what about amateur sports, such as cross-country skiing, where the Olympic Games are fast approaching?
It is about this subject, and many others, that we discussed with François Pépin, a seasoned cross-country ski trainer who also coordinated various training structures during the COVID.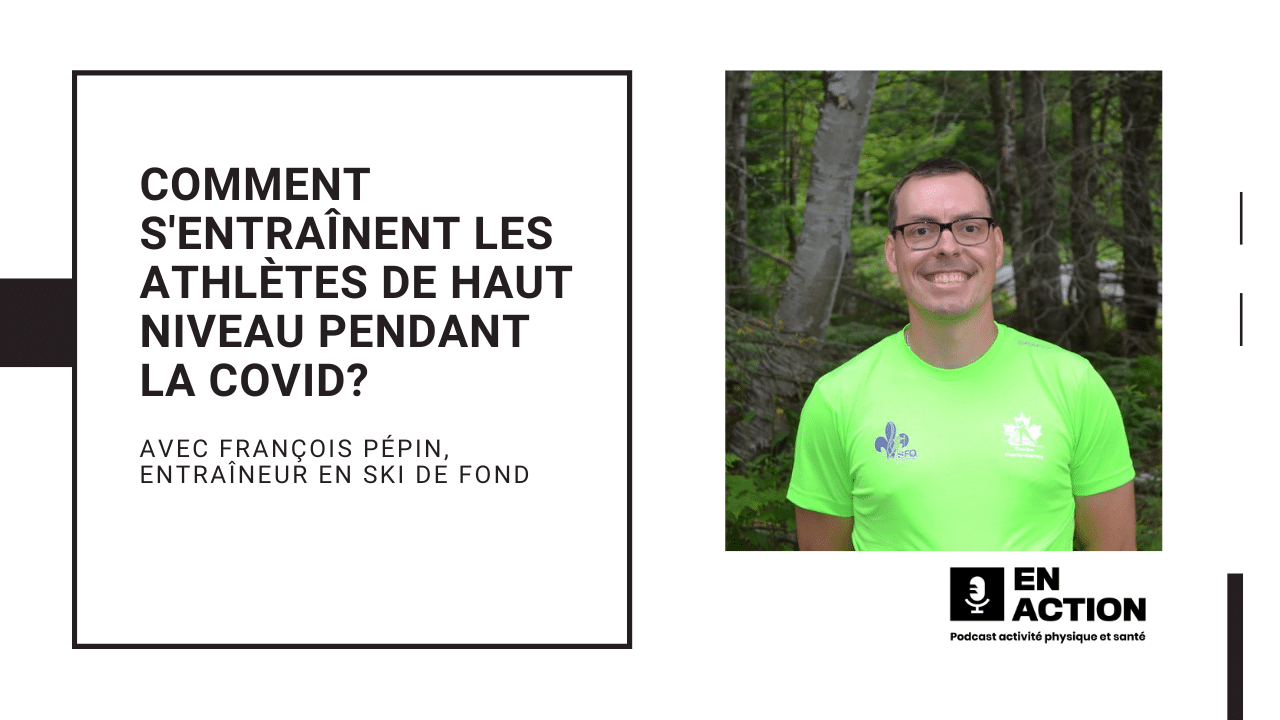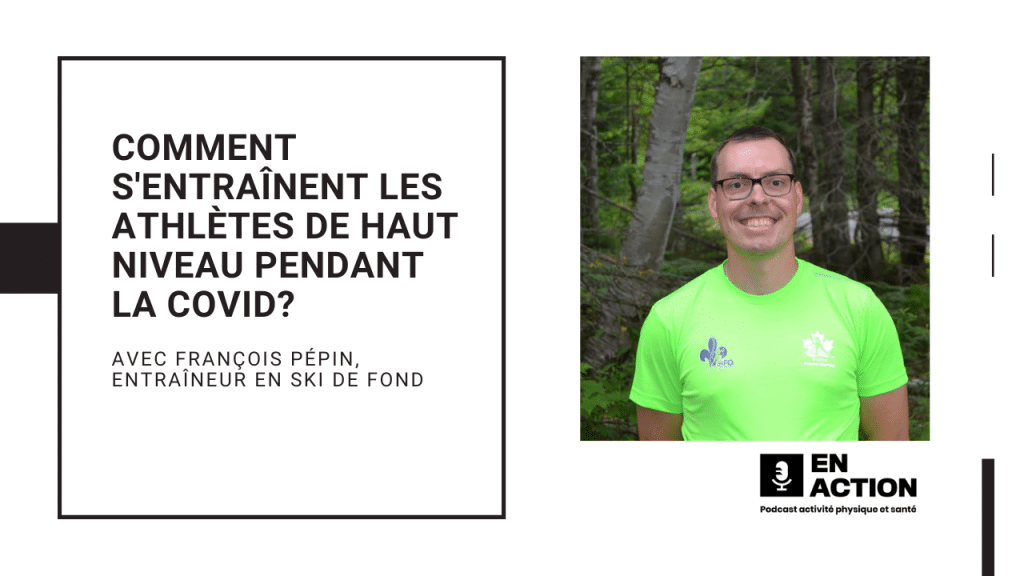 Daniel: How does the training of a top athlete work in times of COVID?
François: You should know that the training groups that I coordinated, namely the Pierre Harvey National Training Center and the Quebec Team program, were relatively lucky, if we compare with other groups or even sports.
Our high-level athletes, those identified as "Excellence" by Sports Québec, benefited from various exemptions since they represented a potential for World Cups and even participation in the Bejing 2022 Olympic Games.
Then, the fact that cross-country skiing is an outdoor sport has helped us a lot. We are aware that indoor sports have had it more difficult than us and we consider ourselves lucky at this level.
Finally, it should be mentioned that the allure of cross-country skiing in the past year has really helped to soften things up. So I would say that, all in all, the training for the members of the National Team was possible but different from the usual.
Daniel: What about athletes who are one level below?
François: The athletes of the level below are those identified as "Elite" and "Relève". They ended up in the middle if I may.
Athletes in the Sport-études program, at the high school level, were able to train in bubble groups but slightly older athletes, at Cégep for example, had to train alone.
We were forced to adapt for these athletes, that is to say a lot of one on one, while respecting the distance of 2 meters.
We then wondered, in November 2020, if we were going to have a competitive season at all. We therefore asked the various cross-country ski clubs to take over by organizing regional circuits in order to keep the athletes motivated. The athletes would therefore time each other individually in a pre-established course and day in order to compare their time with other athletes. It was a great alternative that worked really well!
Despite everything, the athletes trained mostly alone in the "Elite" and "Relève" groups and it will hurt in the future. We hope to have good retention despite the pandemic.
Daniel: If I put on my kinesiologist shoes, I wonder about the impact on athletic development caused by the pandemic by stopping physical education or sports classes, for example. Do you think those years will be lost forever?
François: The critical age, if one relies on what the "new" program of Sports Canada and Sports Quebec mentions, would be around 12 years old. Which means you would learn better and faster before that age.
For our part, we took the opportunity to work on points that we are neglecting a bit for lack of time. You should know that a competitive season is very busy and demanding so we must prioritize our efforts.
With the 2020-2021 competition season in the water for some, it has allowed us to work more deeply on points such as cross-country skiing technique, nutrition, injury prevention, etc. The athletes also took the opportunity to do various equipment, nutrition and other tests. It will be useful to them later, that's for sure!
Daniel: How are your athletes doing psychologically in the face of the situation?
François: They are clearly tired of distance training and the situation should not last too long if we want to keep our athletes. The motivation is not really there, let's be frank.
We will have a better idea of ​​the athlete retention rate towards the end of the summer, if we can hold group training camps, since it is the presence in the summer camps that validates the continuity of the athletes. normally.
On the other hand, many liked the flexibility to practice when they liked. It made it easier for them to manage their daily lives, especially with school.
Daniel: Do you think the pandemic and the cross-country skiing craze will help you in the long run?
François: The recreational level has clearly increased, but it remains to be seen if the competitive aspect will follow because cross-country skiing is not a super attractive sport for children.
We still hope to keep recreational skiers, because that represents an increase in income for cross-country skiing, therefore an increase in infrastructure, an increase in the quality of the trails, etc.
There is work to be done, however; you should know that the mentality of cross-country skiing enthusiasts is different from those of alpine skiing, for example. Indeed, the former do not want to invest too much and would like the practice of cross-country skiing to be free.
Another thing that would be beneficial would be for clubs to offer learning courses and not just competition courses. Merging the two would be really good for the sport, but we are currently fighting the mentality that you have to wear a competitive suit to go cross-country skiing.
We would therefore like to see more and more cross-country skiing enthusiasts, regardless of their dress code.