 Preparing for a fall trail event requires a minimum of planning. We discussed it with Mathieu Boucher, Race Director for the Grand Duke Trail, a trail running event that will take place in Jacques-Cartier National Park!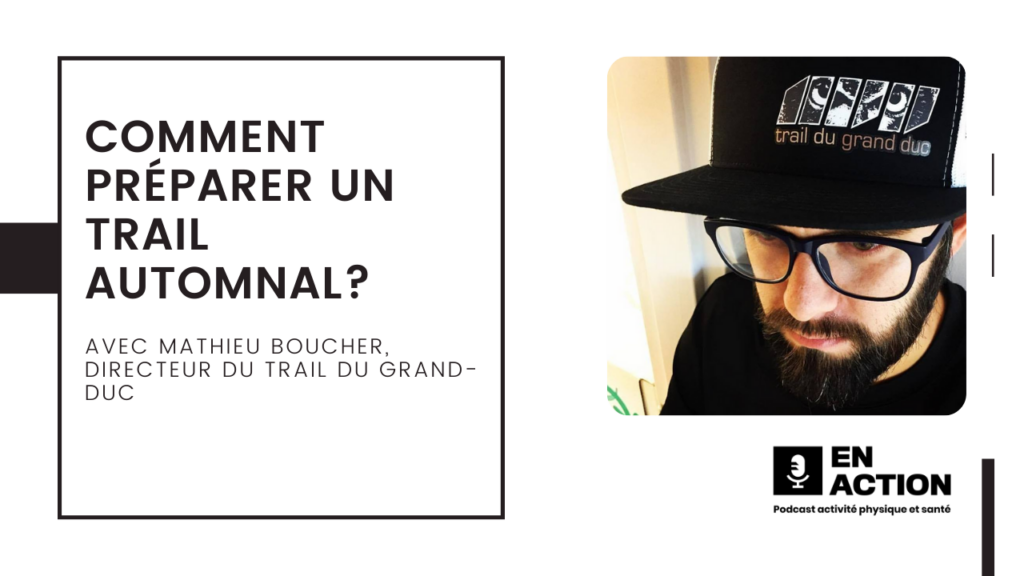 Daniel: What are the particularities of a fall race and how can you prepare properly?
Mathieu : To put you in context, the Grand-d Trailuc is an event where people walk between 5 and 66 km of trails in Jacques-Cartier National Park. Everything takes place at the end of October, so really in the heart of the fall season. Although each event has its own peculiarities, the fact remains that the basis is quite similar.
I would therefore say that analyzing our level of experience in order to make informed decisions, the location of the event as well as the weather conditions are essential to have a good experience.
Daniel: If we start with the equipment, are there any items to bring absolutely or to avoid at all costs?
Mathieu : We must first of all weigh the pros and cons of each item: is it necessary and is it worth bringing it?
In the case of Grand Duke Trail, we require, at a minimum, a survival blanket: inexpensive, it is everywhere, even in stores at $ 1!
We must also keep in mind that this or that item can be of service not only to oneself, but also to a runner in crisis in need.
A whistle shape is also very suitable for trail running; some backpacks have one on a strap.
Finally, there is the hydration and nourishment aspect. We have to put things in order according to the distance we travel. A 5 km runner will not start with the same equipment as a 66 km runner for example. Keep in mind that if the chances that you will exceed the 60 minutes to complete your course are high enough, it is better to bring certain food items, especially if you have little experience or even preparation.
Daniel: In terms of clothes, what do you recommend?
Mathieu : I would say to be a little more careful than not enough. As the majority of the clothes are super light and compact, one sees little inconvenience to have them with oneself.
If we think about our event in 2018, we had an extremely difficult day in terms of weather conditions (rain and snow) which forced many prepared and used riders to retire. People were surprised by the cold. It is therefore important to make a plan and watch the weather forecast that morning to avoid this type of situation.
Having your cell phone with you is essential in my opinion, a matter of security. It can indeed make a huge difference.
Otherwise, if you are lucky enough to have people join you at certain refueling stations with various useful items (spare clothes / shoes, food, etc.), this is a great option.
Daniel: What do you recommend in terms of shoes?
Mathieu : It's relatively difficult to make a shoe recommendation, because we all have our preferences. It is certain that doing an autumn trail involves mud and other obstacles, so it requires at least clung shoes in order to maintain a certain grip.
Daniel: Who says autumn, also says accumulation of leaves on the ground. How do we handle this?
Mathieu : You should know that the majority of events take care of removing them before the big day (using a blower). That being said, it only takes a good windstorm the night before the event for the trails to be completely covered again!
The leaves on the ground therefore reduce adhesion, the drainage process of watercourses and our identification of obstacles as well. We must therefore adapt our cruising speed and be more careful.
Daniel: Less than 2 weeks before the event, how can a person who is not sufficiently trained and a person who is well prepared to optimize this period?
Mathieu : If you start with the person who is well prepared, I recommend analyzing the type of event, looking at the profile of the course, knowing the first km as well as the locations of the refueling stations. All this in order to avoid unpleasant surprises. We are talking about sharpening.
For the person who is unprepared for a trail run, but has a base in running, I suggest going for a few hikes in the mountains. These outings will not only test the equipment (shoes, clothing, hydration, etc.), but also prepare certain muscle groups required for trail races. We must remember that trail descents are often the pet peeve of many runners so getting a head before D-Day can make a huge difference.
Daniel: For a road runner who is hesitant about choosing the distance for a trail run, should he rely on the times of his longest outings or rather on the mileage as a reference?
Mathieu : That's a really good question. You should know that when calculating our passage times, we estimate between 4-5 min per km for the fastest runners and around 12 min per km for the last (which represents a walking speed). So indeed, we should not expect to run as fast as on the road given the difference in height, temperature, trail conditions and their technicalities.
Daniel: If, for example, my longest 10km outing took me 1 hour. Does it make sense to believe that this is about 70-75% trail, so I should aim for a 7,5 km or so?
Mathieu : Yes, I would tend to say that it makes sense. On the other hand, the level of difficulty of the trails must be taken into account in this calculation.
So it's worth stopping to think about our abilities when running on a trail. If ever we have aimed too high, we must not hesitate to modify our distances downwards. Not only do we reduce the risk of injury and abandonment, but we make sure that we have a pleasant event. Better to get back on our feet than by car!
Daniel: Do you have any other advice, from a mental point of view, to prepare for a fall event?
Mathieu : You have to be prepared for a little bit, but also keep in mind that our initial game plan can change for a multitude of reasons. There are indeed many factors that influence the achievement of our goals so having multiple game plans can make a huge difference to our event.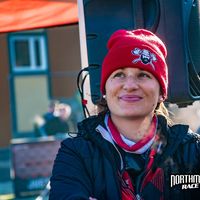 Former member of the national biathlon team and world champion in obstacle courses, physical activity has a special place in my daily life.