 Jean-François Tapp, Director of Racing Events Gaspesia, has just finished organizing the Gaspesia 100, the first racing event to take place in a long time! We discuss his experience with him!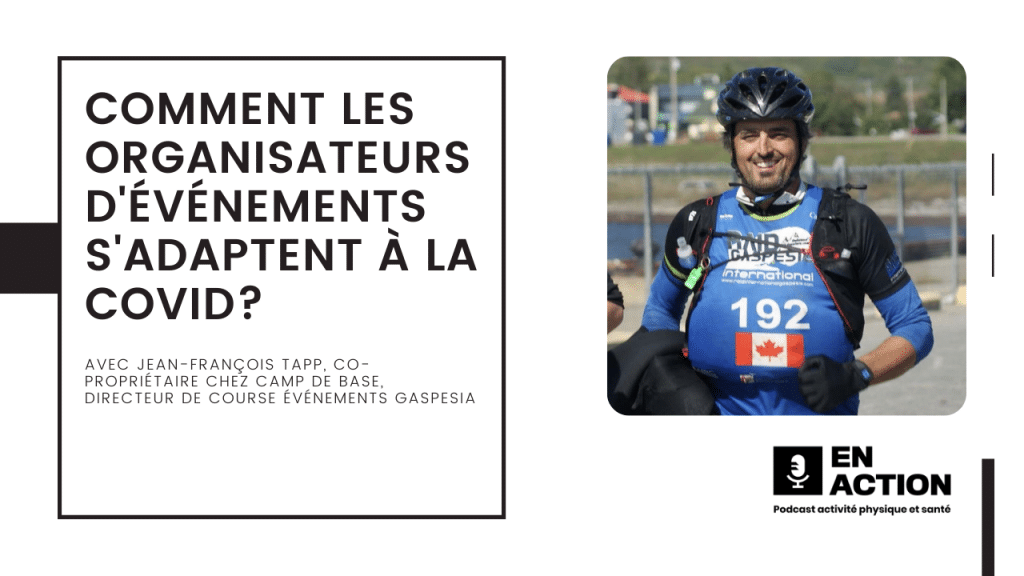 Daniel : How do you feel following your event? Gaspesia 100 ?
Jean-François : You should know that regardless of the health situation, the organization of Gaspesia 100 is a difficult task; it remains an ultra, on trails. Not to mention the fact that this year, we were launching a novelty, a 60 hour race. Our period of action, as an organizer, was therefore extended to around 90 hours! Needless to say, it was very intense!
Daniel : Can you explain to us a little the organizational sequence of the event, that is to say of the decision making to hold it until D-day?
Jean-François : Since the 2020 event was forced to be canceled, the vast majority of our bibs were sold in 2019: the bibs were automatically transferred to the following year, in 2021. Small parenthesis: we have everything even offered a virtual event in 2020, the challenge Gaspesia 100 Naak.
In January 2021, when it was believed that the pandemic was behind us, Quebec experienced an increase in cases, which paralyzed the province again. At that time, it was out of the question for our organization to promote an event. So we put it all on hold.
Subsequently, in the spring, the Gaspé was in the orange zone and honestly, I had lost hope of holding the event. This prompted us to take the decision to suspend all our organizational activities in April 2021.
It was only around mid-May, that is to say following the announcement by François Legault who presented certain rules of relaxation in connection with the holding of events, that we decided to go ahead, with a few small changes.
We redoubled our efforts. As mentioned earlier, our event is not easy to organize, even with a suitable preparation period. So to hold it, with only a few weeks notice, it's very atypical for us!
To make matters worse, we learned, 10 days before the event, that it was not insurable. After several searches, the quotes were staggering and you could not hold an event with such expense. We were ready, once again, to cease our activities. Until the Canadian Adventure Racing Association accepts us as a member and thereby offers us insurance for the event. All this, 6 days before D-Day!
In the end, we are super satisfied with the turn of the event and we consider that we were very careful. We delivered the best version of the Ultra Trail under the current conditions and we are very proud of it!
Daniel : What was the most difficult, from a health point of view?
Jean-François : Honestly, this aspect was not very constraining on our side. The participants were so happy to participate in an event and to travel to the Gaspé that everyone was extremely respectful. It should also be noted that we are not really a risky event; it's still a race on trails, in large outdoor spaces.
The fact that the event takes place in a remote environment probably discouraged the symptomatic from moving for fear of being denied access to the site as well, so it served as a natural control.
However, I must mention that internally, it was a little more difficult. As this is an event that relies heavily on human warmth, the absence of accolades and celebrations was marked.
Daniel : Did people complain about this failure precisely?
Jean-François : Not really. I believe most were understanding and aware of the situation. It is certain that we had some comments in the polls that the atmosphere was mediocre, but we know, internally, that it is temporary.
Daniel : Did you dream up the option of requiring a dose of the vaccine from your participants?
Jean-François : Not at all! My role is to organize races, not to be a health police. This is my role, if I am asked for more, they will have to help me by providing me with resources. I already have so much difficulty recruiting volunteers, I could not even imagine having a team of health police.
We still implemented some sanitary measures such as taking the temperature of all the participants as well as a small medical questionnaire, but besides that, it was a little outside my role. A transfer of registration was also offered to participants aged 60 and over who had not received their 2 doses but otherwise, no vaccination related check was made.
Daniel : With all the cuts, the additional health measures to take and the lack of partners, have you been able to balance your budget?
Jean-François : We are currently calculating everything, but we expect a certain deficit, that's for sure. You should know that we are considered a micro-event with a budget of less than $ 100.
The big challenge, with the cancellation of the 2020 edition, is maintaining our fixed costs without entering income. Unfortunately, it will follow us for a few more years.
Daniel : If you could advise another event organization that is wondering about holding their activities in the short term, what would you tell them?
Jean-François : There is no real guideline to draw; it depends a lot on the place, the region and the type of event. There are definitely some types of events that are easier to hold than others; I am thinking of trail races in the region, for example.
That being said, no matter what type of event, expect changes, marked differences, and some additional complexity.
Daniel : In closing, can you tell us about your future projects?
Jean-François : I fall back into my innkeeper and adventure guide shoes at the Gaspésie Base Camps from now on. The season is in full swing and we offer a host of varied activities.
In terms of events Gaspesia, since we are the ones who manage the Eastern Quebec Regional Mountain Bike Circuit, we are currently spending a lot of time on the organization and holding of these multiple events. As for the next big event of Gaspesia, it's the Marathon Gaspesia which will take place on October 10, 2021 which catches our attention.
Otherwise, we have a host of future projects like a mountain bike stage event, an Xterra ultra and many more! All this, with the Gaspésienne sauce to discover our wonderful part of the country!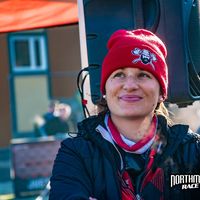 Former member of the national biathlon team and world champion in obstacle courses, physical activity has a special place in my daily life.